Explosion-proof specifications:Weight sensor
EGA series
Intrinsically safe explosion product
Weight measurement in explosion-proof area is possible
It is thin and easy to install
It is also possible to sell the intrinsically safe explosion-proof set with Zener barrier and amplifier, extension cable.
Designation System

(A)Rated Capacity
050→ 500N 300→ 3000N
100→ 1000N 400→ 4000N
200→ 2000N 500→ 5000N
(※1N≒0.102kgf)
 
(B) Size of Weight Sensor
200→ 200mm×200mm
300→ 300mm×300mm
※Size is with set cover
The biggest size is 700×700mm with Cover. Indicator is MX Series.
※Please feel free contact with our sales teams the Specification(Rated capacity, Size of sensor, length of Cable etc.)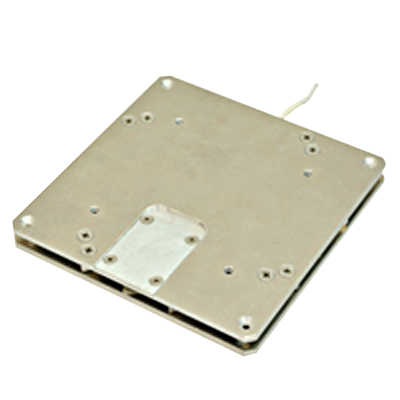 Specifications
| | |
| --- | --- |
| Rated capacity | 500N、1000N、2000N、3000N、4000N、5000N |
| Nonlinearity | 0.15% R.O. |
| Repeatability | 0.2% R.O. |
| Allowable overload | 150% |
| Operating temperature limit | 0℃~50℃ |
| Recommended Barrior | MTL7761ac Manufactured by Cooper Industries Japan K.K |