Please tell me about the detection principle of the leak sensor.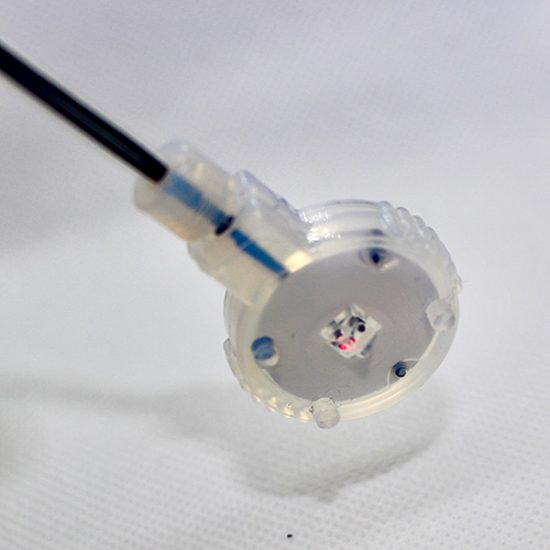 This is an optical sensor that uses an infrared reflective photo reflector.
Infrared rays are projected from the center of the bottom of the sensor body, reflected back to the prism-shaped detector, and received light.

When the liquid touches the detection part, the reflectance of the light changes and the amount of returned light decreases, so that a detection signal is output.
Since it is inspected and adjusted before shipping, it can be used as it is after delivery.



Detection unit: Light from one side, next hole is light receiving part

p>
Related products