I want to know the measurement principle of weight sensors and load cells.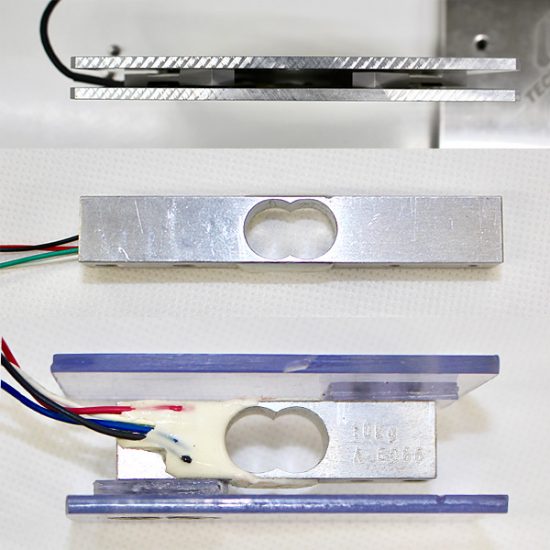 Our weight sensor and load cell use a strain gauge for measurement.
The resistance foil is attached to the steel material, and the shape that changes when a load is applied changes as the output value, and the weight value is measured.
The internal structure of the STS is fixed to the upper and lower plates in a cantilevered state on the load cell.
Load cell Make a hole so that the steel material is easily distorted, attach a resistance foil, convert the load into an electric signal, and measure.
Make a hole in the steel material so that it bends easily when a load is applied, leave space in the cantilevered state, and fix it to the upper and lower plates.
Related products